Kids who jumped for joy when it was announced schools were to close, thought they were living the life by sleeping in, going to bed late and playing 24/7 video games. All this soon changed into kids who are crying and complaining how they are bored and want to get out and do all the things we use to do as a family before COVID-19. The younger kids even wished schools would open back up.
Then the look of total sadness on their faces when it was announced that it will be another month before any hope of getting out would occur.
---
As a mother I hate seeing my kids upset. I wanted to give them something to look forward to after quarantine. I asked them to give me a list of what they would like to do once free. Fun things, things we usually do and things that they have been wanting to do before all this happened. It did not take them long to work together and come up with a pretty reasonable and semi realistic list.
1. Movies. This was actually number one on their list.They miss being able to choose the movie, get some buttery popcorn, tooth decaying soda and other many snacks to fill their tummies. We would go 2 to 4 times a month depending on what family friendly movie was out. We have the AMC stubs card which provides size upgrades on soda/popcorn, free refill on larges, waived online ticket fees, earn $5 for every 5000 points. Its only $15 for a yearly membership. With my big family its so worth the cost.
---
2. Seattle Aquarium– We have yet to go to the aquarium here in Washington.Actually once we got our taxes I was going to make plans to take them to the Seattle Aquarium. We had a membership for the Aquarium in California and they absolutely loved it. They really enjoy watching the sea otters and seals. Admission is $34 for ages 13 and up and if your a resident here in Washington its $30. For kids under 13 admission is $25 and resident $20. For my family the yearly membership would probable benefit us the most. The Family membership is $180 for 6 kids and 2 adults. It includes admission all year round which would give us something to do the whole year and only have to worry about food and parking. If we are bored and low on money just take a trip to the Aquarium. You also get discounts for food and merchandise.
---
3. Sugar factory- The kids were not happy with me when they found out me and my husband went here for Valentines day. I actually wanted to check it out before we spent the money on taking them. So of course this came up as one of their places to go to after all this. This place is known for signature smoking 36 oz goblet drinks. Fruity flavored drinks that can be made with or without alcohol. These drinks depending on the theme are filled with candy. I usually don't drink but yummy! The cost is pretty high at $39. 00 each. Kids of course will have to share a NON alcoholic one for that cost. They also have these cute little sliders in which the buns are made with different colors and on the plate is a cute little yellow rubber signature duck that you can take home with you. These almost remind me of sponge bobs pretty patties. Desserts consist of delicious looking old fashion milkshakes. Tall glasses covered in chocolate and sprinkles topped with whipped cream and as assortment of cookies, candies suckers, or cupcakes. One milkshakes is around $19 each but look so good.This will be quite costly and I will have to do a lot of saving in order for my very large family to eat and have desserts there.
---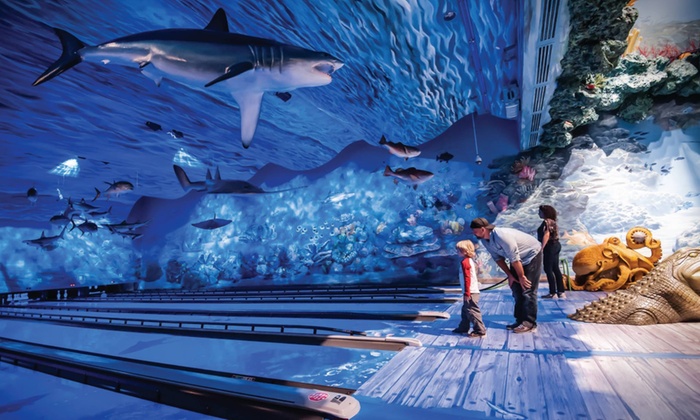 4. Bass pro shop and their bowling alley in Tacoma– Bass pro is one of our favorite places to shop or just look around. Its like your out in the woods shopping in a cabin. All the animals they have posed around the store gives you that wilderness feeling. Each Bass pro has their own unique feature. I worked at a Bass pro in California and they had the fudge shop. The one in Tacoma has a bowling alley like looks like a big aquarium. Kids have been asking forever to check out this bass pro and their bowling alley. Don't know if we will find any of their yummy fudge at this store but I am sure kids will find something there to buy after they fun game of bowling. You can get one hour of bowling for up to 6 people with the shoes and a pitcher of soda on Groupon for about $30.00.
---
This has not only been hard on adults but apparently it is hard on the children as well. Kids who were use to getting up early to go to school not only to learn but to socialize with friends and the younger kids being able to go out for recess. It really breaks my heart to hear them beg for all this to be over. We may not be able to do all on their list immediately after all this but it will happen. After what they have been through these last few months they most definitely deserve to have their wishes granted.
Always keep a positive mindset, it will improve your outlook on the world.

Roald Dahl